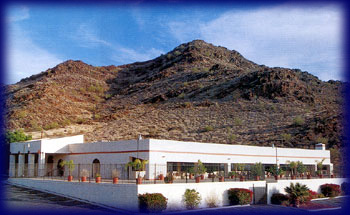 JOIN US FOR OUR NEXT CONFERENCE
Friday, April 25, 2014
Mountain Preserve Reception Center
Agenda I Directions I Meeting Flyer
900 – 930am

Registration and Vendor Setup

930 – 1030 am

Visit the Vendors

1030am – 1200 pm

Planning for Now and the Future:
Regulatory Update for POCT
Sharon S. Ehrmeyer, Ph.D, MT(ASCP)
Sponsored by Roche

1200 – 100 pm

Lunch

100 - 200 pm

Seven Essential Tips for Developing
and Implementing IQCP
Susie Scroggins
Sponsored by CarePoint Solutions

200 - 300pm

Coagulation

Ana Chota

Sponsored by Haemonetics

300 - 330pm

1. Door Prize Drawings
2. POCA Update and Financial Report – Jan Vittori
3. Could be the last conference at this site.

1431 E. Dunlap Avenue, Phoenix, Arizona 85068 I 602-943-2656

Meeting Flyer

Fore more details and to register, click here or on the image below
for our meeting flyer.