---
Our Next Meeting is
Friday, August 18, 2023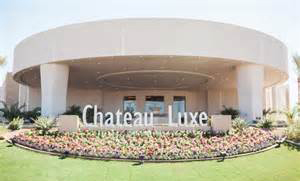 Chateau Luxe Event Venue
1175 E Lone Cactus Drive, Phoenix, AZ
Agenda Coming Soon!
Attendee and Vendor Meeting Flyer:
MS Word | Adobe PDF

RSVP: 
Members to Cindy Bregman @ cbregman@cox.net by 8/11/23
RSVP:
Vendors to Bob Kaplanis @ bnkaplanis@gmail.com
480 223 7336 by 8/11/23
More information:
Visit https://point-of-care-of-arizona.square.site
These lectures might be of interest to people in your organization that are not involved with POCT. We open our conference to them. Guests, not involved in POCT, can attend for $20. This will include the lecture and food.
Vendors are encouraged to stay for lunch and networking opportunities.
$500 fee for vendors to attend due before 8/18/23. $550 after 8/18/23.
The fee is for two (2) people at your table, a 6-foot table to display your product, attend the lectures, breakfast, and lunch.
Each additional person is $70.
Please bring an electrical cord if you require it and arrive early.
Federal Tax ID – 26-1607827
Payments

Cash or check sent to:POCA, 301 W. Alamo Drive, Chandler, AZ 85225


Credit Card Payments are now available (there is a 3.5% fee for this option)
Vendor Conference Fee ($516): Click here
Vendor Extra Donation (Please add 3.5% to Amount Donated) Click here
Extra Vendor Fee (More than 2 people at table) ($73)
 Click here
Non POCT Member Fee ($21) Click here
Cash and Credit Card in Person is also possible
Officers:
President
Josephine Uy, MT (ASCP)
480-342-3168
Vice President

Bob Kaplanis
480-223-7336
Secretary

Cindy Bregman
602-680-8814
Treasurer

Jan Vittori
480-223-7334