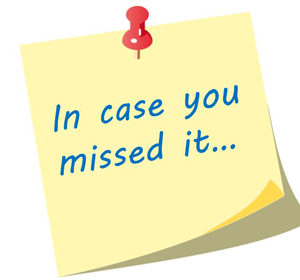 The 2016 North Country POC annual meeting began with registration beginning at 0730 AM at the Country Inn and Suites Hotel and Conference Center located at 1900 Premier Drive, Mankato, MN. We had a nice turnout with 42 people attending.
Speaker Presentations
We were educated by five very informative speakers including:
Jane Smith from Alere, speaking on IQCP Post inspection highlights;

Carlton Mitchell from Abbott POC, speaking on Healthcare facts, trends, and evidence of the appropriate use of POCT;

Dr. Brad Karon from Mayo Clinic Rochester, speaking on glucose meters testing in the critical care setting;

Dr. Nam Tran from the University of California- Davis medical center (sponsored by Radiometer America), speaking on Blood Conservation at the Point of Care: Using the right tools can make a difference; and

Dr. Glen Hansen from Hennepin County Medical center (sponsored by Roche) speaking about the Impact of the Cobas Liat flu assay on clinical decision making in the ED setting. All were very wonderful presentations.
Copies of available presentations are can be downloaded by clicking on the appropriate link below.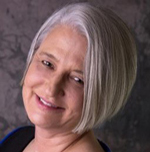 IQCP Post Inspection Insights
Jane Smith MS, MT(ASCP)SI, DLM, Scientific Affairs
(Sponsored by Alere)

Healthcare Facts, Trends, and Evidence
of the Appropriate use of POCT
Carlton, Mitchell, LEAN Process Consultant, Bedside Testing
(Sponsored by
Abbott POC)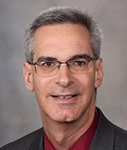 Glucose Meters Testing in Critical Care
Brad Karon,
M.D., Ph.D
Mayo Clinic -
Laboratory Medicine and Pathology
Rochester, MN

POCT and the Challenge of Seasonal Flu
Glen T. Hansen, Ph.D, FCCM, D(ABMM)
Director, Clinical Microbiology & Molecular Diagnostics
Hennepin County Medical Center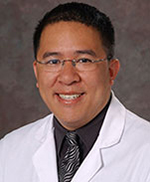 Blood Conservation at the Point-of-Care: Using the Right Tools can Make a Difference
Nam K Tran, PhD, MS, FACB, Assistant Clinical Professor Clinical Chemistry and POCT,
UC Davis
We had 10 vendors including:
Roundtable Discussions
We ended the day with our highly anticipated round table discussions. Lauri Hansen from Abbott started the round table discussion enlightening the attendees with the advanced quality features (AQF) of the I-stat system. She also touched on the confusion surrounding the new CLEW update and capillary testing. It was found that capillary testing will still be acceptable as long as Sodium heparin tubes were not being used. Sodium heparin tubes will not be acceptable as a specimen type following the upcoming CLEW update available this December.
Officer Update
Lynn McDonald has decided to pass the baton as the North Country POC network treasurer and Jill Burmeister from Mankato has graciously taken the responsibility. With this responsibility, W9 forms will be updated to reflect her address and then be given to the vendors for tax purposes.
Upcoming North Country POC Network and Region V ASCLS Meetings
Steve Valorz from Alere Informatics has said that he would try to make a calendar of events coordinating the different educational opportunities in the surrounding area. This will be in place for the coordination of meetings starting in 2017. It was decided that to avoid conflict, the NCPOC network would try to hold the annual meeting on the 2nd Friday of October, rather than the 1st Friday, which is traditionally when the Region V Fall symposium is held. This of course is contingent on when the host is able to book the conference and if this date if feasible for the venue.
SAVE THESE DATES!

2017 North Country POC Meeting

Friday, October 6, 2017

Host: Rochester Mayo

Location: Assisi Heights, Rochester

2017 Region V ASCLS Meeting

Thurs, Fri, October 6-7, 2017

Sioux Falls, SD

Location: Downtown Holiday Inn, Sioux Falls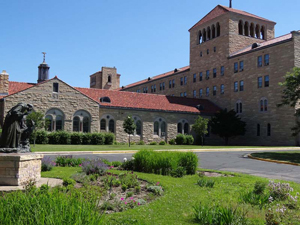 The reason for this due to a conflict that was highlighted between the ASCLS Region V Fall symposium and the North Country POC annual meetings. Unfortunately, both meetings will fall again on the same weekend in 2017 as the venues had been booked prior to the beginning of the 2016 meeting.
Rochester Mayo will be the hosting the 2017 North Country POC network annual meeting will be held at Assissi Heights in Rochester on Friday, October 6, 2017.
Planning Book for Meeting Facilitators
A planning book was made and the flash drive was updated by Sheila Stevensen, hostess of the 2016 annual meeting in Mankato. This book will travel with each hosting site throughout the years. Hopefully it will be a great asset to the planning process. Once final updates from the 2016 meeting are recorded, this book and flash drive will be passed to Lori Sorenson in Rochester Mayo.
Thank you for making this year's meeting a huge success! It is so nice to collaborate and connect, making a stronger foundation to the field of Point of Care.
Submitted by:
Sheila Stevensen, MLT (ASCP)
MCHS-Mankato Hospital
1025 Marsh Street Mankato, MN
507-385-2626 ext. 42832
stevensen.sheila@mayo.edu