In case you missed it...
Our webinar from August 25, 2011
is now available..
View the slides I Listen to the recording
Summary During this webinar, our speakers, CAP specialists Jean Ball, MBA, MT(HHS), MLT(ASCP); and Jean Hood, BS, MT(AMT) described the necessary components of a World-Class Competency assessment program – from an inspector's perspective! You will be able to "see" your own program through a CAP Staff Inspection Specialist's eyes! Forewarned is forearmed!

Objectives: After viewing this webinar, you will:
Understand the reasons for World-Class Competency Assessment

Review CAP's requirements, and answer…

When must Competency be assessed

What must be assessed?

Who must be assessed?

How must we assess competency?
Vendor Sponsors: Alere; Hemocue; Medical Automation Systems; Siemens
---
About Our Speakers: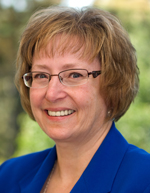 Jean Ball, MBA, MT(HHS), MLT(ASCP) is a certified Medical Technologist with over thirty-five years of experience in laboratory medicine. Before coming to the College of American Pathologists (CAP), she worked in hospital and clinic settings in every area of the clinical laboratory - as a bench technologist, supervisor, and lab administrator. Jean has also spent many hours in the classroom, teaching in medical technology and business arenas. She has drafted classroom and online curricula and written and revised textbook materials.
Jean earned her Master Black Belt Certification in Lean and Six Sigma from Villanova University and has participated in, and led, many project teams throughout her career. And as a mother of three and grandmother of five, there is never a lack of projects, personally as well as professionally!

Jean began her career at the CAP in 2004 as an Inspection Specialist in the Laboratory Accreditation Program (LAP) and is now a Lead Inspection Specialist. Jean thoroughly enjoys her travels inspecting CAP- accredited laboratories and visiting her laboratory peers throughout the world.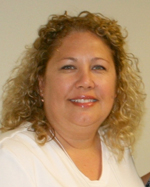 Jean Hood, BS, MT(AMT) has been in the laboratory field for over 20 years. She received her AAS in Medical Laboratory Technology from the University of Rio Grande in Rio Grande, Ohio and her BS in Clinical Laboratory Science from the University of Cincinnati in Cincinnati, Ohio.
Her role as a laboratorian has included staff technologist positions and various management roles including installing laboratory information systems. During the past 3 years as a College of American Pathologist Inspection Specialist she has performed over 200 inspections.
She has presented on Point of Care topics utilizing the internet, and live speaking events for South Carolina Point of Care and at the July 2010 American Medical Technologists National Convention.