Meetings:
Webinars:
Officers | Mission
President:
Sid Strey
MT(ASCP)
Vice President:
Brittany Hertzog
MT(ASCP)
Centura Health
Treasurer:
Katie (Katherine) Alsup
MT(ASCP)
TriCore Reference Labs
Secretary:
Ashlee Tezak
MB(ASCP)
Tricore Reference Labs
Board Members
Kathleen David, MT (ASCP)
Tri Core Reference Labs
Peggy Mann M.S. MT (ASCP) CPP, University of Texas Medical Branch
Steven Lee, MT(ASCP)
Parkland Hospital
Charlie Bismark, MT(ASCP) CPP
Intermountain Healthcare
Melissa Larson, BS MT(ASCP)
HonorHealth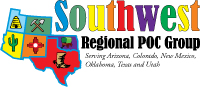 2021 Virtual Summit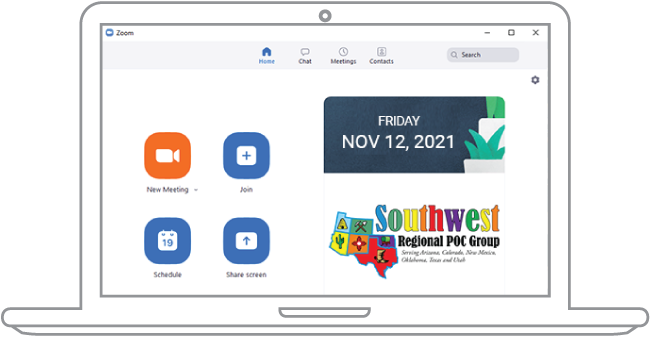 Friday, November 12, 2021
12:00 - 3:30pm (Eastern)
Our 2020 Virtual Summit was such a hit...we're doing it again!
If you missed last year's program, click here.
Agenda
The 2021 agenda is below so make plans to join us for a time of
learning, catching up and fun in 2021!
Time

Topic

12:00pm

Welcome

12:05pm

Vendor Presentation

12:10pm

"Why are we Tasting Urine Anyway?"
by Sterling Bennett

1:00pm

Vendor Presentation

1:10pm

"I'm A Point of Care Coordinator, Not A Teacher!"
by Kara Quig

2:00pm

Vendor Presentation

2:00pm

Rountable Discussion:
Kathleen David, Brittany Herzog, Steven Lee and Peggy Mann

3:15pm

Closing

Note:

All times are Eastern Standard Time
Zoom Log-in Details
Click on the image below...


Passcode: 988268
One Tap Mobile:
Telephone:
US: +12532158782,,82490443734#,,,,
*988268# or +13462487799,,82490443734#,,,,
*988268#

Dial (for higher quality, dial a number based on your current location):

US: +1 253 215 8782 or +1 346 248 7799 or +1 669 900 6833 or +1 301 715 8592 or +1 312 626 6799 or +1 929 436 2866

Webinar ID: 824 9044 3734
Passcode: 988268
Vendors
Your Contributions will help us continue an 18 Year Tradition!
[Click here to download the 2021 Vendor Registration Form]
As always, thank you in advance for your support!
Questions
Please contact SWRPOCG President, Sid Strey (phleeb@hotmail.com)
or Vice President Brittany Hertzog (BrittanyHertzog@Centura.org).
We're looking forward to working with you in November!
Group Mission: Point of Care patient testing is the largest expanding laboratory activity in the industry today. Patients and providers have access to laboratory testing results with short turn around time. Although these tests are simple, they must be accurate to assure quality patient care. Educational opportunities for individuals responsible for the administration of Point of Care Testing are limited in the Southwest. With the Southwestern region of the United States serving a large geographical and culturally diverse area, it is our goal to help provide education and networking resources for point of care coordinators and others associated with the point of care industry. Our goal is to enhance point of care for the patient through education and networking. Return to PointofCare.net Home Page • Last updated: 09/2/2020
Questions or corrections: Editor@pointofcare.net