Neonatal Jaundice and
Bilirubin Measurement
---
Point of Care Lactate Testing
---
FDA's New Performance Requirements
and Off Label Use of BGMS
---
All at our Next Meeting and
Vendor Fair Tuesday, September 15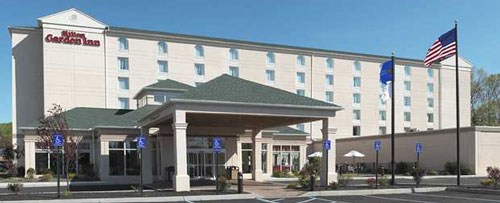 Hilton Garden Inn, 530 Pennsylvania Ave.
Ft. Washington, PA 19034
3.5 CEU credits for today's session*
Agenda I Attendee RSVPs I Vendor RSVPs I Speakers I Directions
Download a Copy of the Meeting Brochure > Word I PDF
---
8:30am

Continental Breakfast & Sign-in

9:00am

Welcome & Announcements

9:15am

Neonatal Jaundice and Bilirubin

Measurement -Are we doing it right?

10:45am

Break

11:00am

Vendor Presentation

Knowing Now Matters, the Importance of Rapid TAT, Test Targeting and Treatment in Various Disease States

Colleen Quinn, Alere

11:15am

Point of Care Lactate Testing- An Essential Tool for the Management of Critically Ill Patients

12:15pm

Lunch and Visit Vendors

1:15pm

Vendor Presentation

"Which Test for Which Setting"

Mark Johnson, Beckman

1:30pm

Extended Claims of StatStrip Glucose that covers all patients. FDA new performance requirements and off label use of BGMS

2:30pm

Break

2:45pm
Business Meeting and Adjourn
Attendee RSVPs
---
There is a $20.00 meeting registration fee for

all Non-KEYPOCC attendees

Attendees can RSVP for this meeting by sending an email to:
Vendor RSVPs:
---
There are limited vendors table available for this meeting.

To request a table, send an email to:

Jacki Kremser, MSHP,BSMT(ASCP), Treasurer, KEYPOCC

Be sure to include the KEYPOCC Vendor Form as an attachment to your email.
---
The Hilton Garden Inn,

Fort Washington is conveniently located just

off I-276 (PA Turnpike).

This Fort Washington hotel is only 13 miles from downtown Philadelphia and 700 yards from the SEPTA regional train station with service to the entire Philadelphia region.
---
| | |
| --- | --- |
| Martha Lyon, Ph.D. | Dr. Martha Lyon is a Clinical Biochemist specializing in POC and Pediatrics since 2000. She is a Diplomat American Board of Clinical Chemistry and Fellow of the National Academy of Clinical Biochemistry. |
| Evangelos (Evan) Ntrivalas, MD Ph.D. | Dr. Evan Ntrivalas is Director of Medical and Scientific Affairs Nova Biomedical. Board certified lab director. He holds a MD and a Ph.D. in Micro and Immunology. |
| Ronald Newby | Ron Newby is Director of Marketing at Nova Biomedical in Waltham, MA. Ron received a Bachelor of Science from Michigan State University in microbiology and public health. After graduating, he worked as a clinical microbiologist at Henry Ford Hospital in Detroit, MI and at St. Charles Hospital in Toledo, OH. He moved into sales with Analytical Products Inc. (API), and then as a sales representative with Nova Biomedical, covering Michigan, Ohio, Indiana, Kentucky, and Ontario. In December 1992, Ron moved to Waltham, MA, where he continues to serves as Director of Marketing, with a focus on Nova's point-of-care meter systems. |

*KEYPOCC is approved as a provider of

continuing education programs in the clinical laboratory

sciences by the ASCLS P.A.C.E. ® Program