Register Today and Join us for our Fall Webinar on Thursday, October 20, 2016

Clinician vs. Laboratorian:
Conflict or Collaboration?

Presenter: Marcia L. Zucker, PhD
President, ZIVD, LLC
While laboratorians and clinicians share the same goal- optimal patient care, they often seem to be working in opposition. This presentation addresses the sources of these conflicts and suggests approaches to maximize cooperation.

This webinar will:
Describe those factors which lead to conflict between lab and clinicians

Propose changes to their processes and procedures to minimize these conflicts

Implement collaborative initiatives to alleviate conflict
Continuing Education:
Sponsors:
---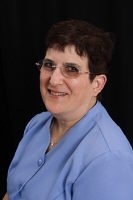 About our Presenter:
Marcia L. Zucker, PhD is an independent consultant specializing in all aspects of point of care diagnostics. Prior to starting her company, Marcia was the Director of Clinical Support for Response Biomedical Corporation. In this capacity she was responsible for Technical Support, clinical evaluations and developing customer tools for Response products which include point of care (POC) cardiac markers, rapid viral diagnostics, biodefense and environmental assay systems. Marcia was previously with ITC where she was responsible for all clinical trials of their POC hemostasis, blood gas and chemistry products as well as their line of incision products.

Prior to ITC, Marcia worked in clinical research at the Mt Sinai School of Medicine (New York) investigating novel anti-viral therapies in the Division of Infectious Diseases. She completed her bachelor's degree at Rensselaer Polytechnic Institute, Ph.D. at Princeton University and post-doctoral fellowship at Yale University. She is an active contributor to the scientific literature, lectures both nationally and internationally on point of care applications and maintains affiliations with several professional associations. Marcia is active in the AACC Critical and Point of Care Testing Division, the National Academy of Clinical Biochemists (NACB), the CLSI Consensus Committee for Point-of-Care Testing and CLSI guidelines development working groups.