Our Speakers included:
'POC Best Practice Tips'
Bruce Lobaugh, PhD., Professor in Pathology,
Associate Professor in Medicine; and
'What a Disaster!
Emergency Preparedness and POCT Management as Cohorts'
Peggy Mann, M.S., MT(ASCP), Ambulatory POCC
and Program Manager, University of Texas
Medical Branch, Galveston, TX!
'Emergency Management'
Jason Zivica, Emergency Management
Coordinator at Duke Hospital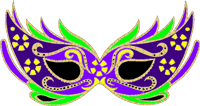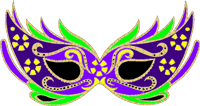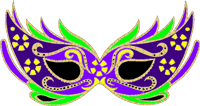 Grab Your Masks and Unpack Your Beads!
Our theme will be 'Mardi Gras' so make plans to join us in Durham
at the Duke University Medical Pavilion on Friday, June 2!

For more updates and details..
Be watching your emails and visit our website often.

RSVP Today!
Send an RSVP to Christiane Nooney at
christiane.nooney@duke.edu
$10 per person, cash only please, at the door. Receipts given on the day of the meeting. There is also an $8 parking fee.