Fall 2015 Meeting Recap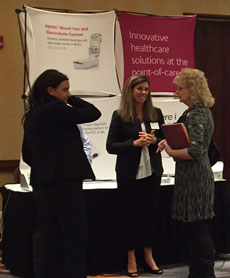 Nearly 40 POCCs and lab professionals turned out for the Tri-State POC Network's Fall Meeting hosted by Darlene Sobucki and held at the DoubleTree Hotel in Alsip, IL on Wednesday, October 21, 2015.
In addition, a wide range of vendors turned out in support of this meeting. Thank you to all those that attended!
The following presenters graciously offered their slides for those that attended and now available for those that could not attend. Click on the appropriate image/link below to open and/or download the presentation you would like to see.