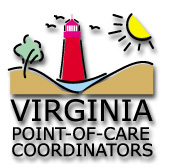 VAPOCCs provide a forum in which POCT professionals can gather to discuss current trends and what the future holds for this rapidly growing field.
---
Meetings/Webinars
June 16, 2017
President:

Lauren Wheeler

Bon Secours Health Sys Newport News, VA

President-Elect:

Katherine Bodnar

Bon Secours Health Sys Hampton Roads, VA

Secretary:

Sarafaye Shumate

Sentara Norfolk

Norfolk, VA

Treasurer:

Bill Hankins

Danville Regional

Danville, VA



---
View the Agenda
and Make Plans to Join Us for
Our Next Meeting!
Friday, April 19, 2019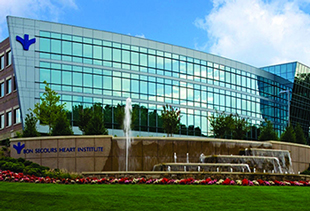 Our Spring meeting will be held at the
Heart and Vascular Institute Conference Room
of Bon Secours Heart Institute at Reynolds Crossing
7001 Forest Ave, Richmond, VA 23230
SPEAKERS AND TOPICS TO DATE INCLUDE...
'Innovations
in Point of Care Testing'

James H. Nichols,
PhD, DABCC, FACB

'Life, Death & Washing Your Hands'

Dr. Michael White
Lake City Medical Group

Professor of Pathology, Microbiology and Immunology, Medical Director of Clinical Chemistry and POCT
Vanderbilt UniversitySchool of Medicine
Medical Director, Clinical Chemistry
Nashville, TN

Residency Trained, ER Boarded Physician with over 19 years of ER experience and 15 years directing 14 separate emergency rooms ranging in size from 21K to 75K annual ER visits and including 3 trauma centers.
OFFICER ELECTIONS!
The Virginia POCC Group is closing in on 20 years and is one of the
longest running POC groups in the country. A big reason for that is
due to the leadership of our officers.
This year we're looking for a President-Elect.
For more details on the position, to submit a nominee, or yourself,
send an email to Lauren Wheeler.
---
Join us for Our Next Webinar!


Thursday, August 20, 2019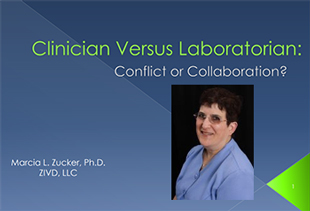 Marcia Zucker, Ph.D. has presented numerous times at VAPOCC meetings and she always provides informative, and actionable information that you can put to use right away.
Mark your calendar, SAVE THE DATE and ...
---
ByLaws Updates were approved by member vote have been highlighted on the new document so members can quickly see where changes were made. Click here.
---
Time to Join or Renew Your Membership? Click here to access a membership form
---
Member Resources Database Update Form | Bylaws | Planning a Successful Meeting