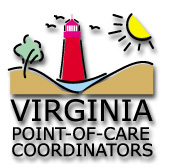 VAPOCCs provide a forum in which POCT professionals can gather to discuss current trends and what the future holds for this rapidly growing field.
---
Meetings/Webinars
June 16, 2017
President:

Lauren Wheeler

Bon Secours Health Sys Newport News, VA

President-Elect:

Katherine Bodnar

Bon Secours Health Sys Hampton Roads, VA

Secretary:

Sarafaye Shumate

Sentara Norfolk

Norfolk, VA

Treasurer:

Bill Hankins

Danville Regional

Danville, VA



---
Please join us for the 7th Annual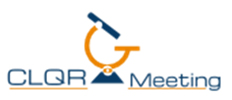 Clinical Laboratory Quality
Regional Meeting
Friday November 9, 2018

Sentara Careplex Hospital
3000 Coliseum Drive, Hampton, VA 23666
Conference Room B and C
---
Check out the Recap
and Presentations from our
Spring Meeting on
Friday, April 20, 2018
Mary Immaculate Hospital
Health Resource Center | Newport News, VA 23602
---
Virginia hosted POCC Webinars
2018

"The Nursing-Lab Relationship in POCT:

The Good, the Bad and the Ugly of Interdisciplinary Teams"

Jim Nichols, PhD

Tuesday, August 21, 2018

12:00 PM Eastern | Listen and Warch

"POCT Coordination:

Managing Your Sanity as Your Program Expands Beyond the Horizon"

Jim Nichols, PhD

Thursday, November 8, 2018

12:00 PM Eastern | RSVP

2017

"Keep Calm, it's Only a Point of Care Test" View/Watch

"Meeting the Dynamic Challenges for Quality and Patient Safety" | View/Watch
2016

'Laboratory Regulations Update' View/Watch

"Risk Management in POCT: Eliminate Errors Before They Bite You!View/Watch

2015

"TJC's Challenging Standards:

What you can do to Maintain Compliance" View/Watch
Member News!
Sentara Named MLO's 2016 Lab of the Year
April 2016, MLO's Lab of the Year Award, By: MLO Staff
Based in Norfolk, Virginia, the not-for-profit Sentara system operates more than 100 sites of care with more than 2,800 hospital beds, including 12 acute care hospitals in Virginia and North Carolina. The system, which has a 3,800-provider medical staff, includes the area's only Level I Trauma Center, advanced imaging centers, assisted-living and nursing centers, physical therapy and rehabilitation services, home health and hospice services, and medical transport and air ambulances. Read more >
---
Updated ByLaws
Updates were approved by member vote during our June 2015 meeting and have been highlighted on the new document so members can quickly see where changes were made. Click here.
---
Time to Join or Renew Your Membership? Click here to access a membership form
---
Member Resources Database Update Form | Bylaws | Planning a Successful Meeting